Price Reporter Inc. is comprised of a team of experts who have many years of experience conducting business with the Government. For the past 16 years, through the use of their knowledge and expertise, Price Reporter has procured and maintained contracts for over 1000 GSA Contractors, while providing them with the solutions they need to foster their growth in the Government business sector. Our Company philosophy focuses on ensuring the success of our Clients, while forging lasting relationships, that are built on service, reliability, and trust.
Price Reporter's approach to consulting is client-centric, and our primary goal is to address the specific needs of both small businesses and large corporations. Our years of serving diverse Clients have enabled us to develop and offer unique, and customizable solutions that make us effective, and efficient at establishing and managing your Government Contract(s), as well as at guiding you and helping you to overcome the many obstacles and roadblocks that you may encounter while dealing with the Government and its various processes.
Our Project Managers and on-call experts are there to handle the administrative and technical aspects of contract management and other concerns, to improve your business interactions with the Government. From established relationships with Contracting Officers to utilizing a full range of custom marketing intelligence solutions, and by providing you with the tools, information, insight, and support that you require to navigate today's complex Government marketplace, Price Reporter helps your company to expand and thrive, by freeing up the valuable time and resources you need to focus your attention on what really matters, which is cultivating your business.
Contact our GSA Expert
Call 201.567.6646 or provide your details for a free consultation:
Mission
Founded in 2006, Price Reporter is comprised of a team of experts with many years of experience, doing business with GSA.
Price Reporter's mission is to serve client's unique needs to effectively establish, grow and maximize their GSA business.
Price Reporter's experts utilize a full-range of custom marketing intelligence solutions, providing the insight needed to navigate today's complex Government marketplace.
OUR NUMBERS TELL THE STORY
17+
Years Working with GSA
100+
GSA Contracts Awarded
1500+
GSA Contracts under Management
10K+
GSA Contract Modifications Completed
Our Team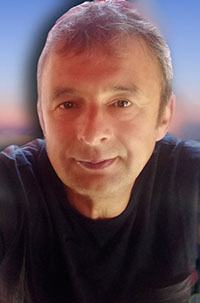 Igor London
Igor London – Founder and President of Price Reporter
Igor founded Price Reporter in 2006 to offer a wide range of services to GSA contract holders. Under Igor's leadership, Price Reporter has successfully developed several IT, federal market intelligence, and GSA consulting services, to satisfy a wide array of GSA contractors' needs. Thanks to Igor's efforts, Price Reporter has brought to award and is currently managing hundreds of GSA contracts, for companies of all sizes and industries. The many years of Igor's federal contract expertise are utilized to deliver Price Reporter's client success, and contribute to Price Reporter high rate of customer retention and satisfaction.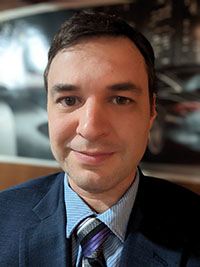 Sergey Bogol
Sergey Bogol is the VP of GSA Contract Management Operations at Price Reporter.
With Sergey joining us in 2008, the company has seen growth year after year. This could be directly attributed to his dedication and professionalism; from 50 to 100 clients initially, to 500+ GSA contracts currently under management. With the help of a team of project managers and IT professionals, Sergey manages and supervises all of Price Reporter's GSA consulting services: federal market intelligence, government compliance, and federal contract schedule administration.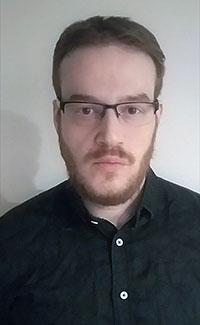 Alex Pash
Alex Pash – Sr Project Manager at Price Reporter
Alex joined Price Reporter in 2009 as Project Manager with the GSA Services department. Over the years, he has successfully managed GSA Contracts for numerous companies of all sizes, from a variety of industries, including office supply, informational technology products and services, medical supply, photo and video, security, and surveillance, among others. With more than 10 years of experience in the government related fields, Alex is one of the most knowledgeable experts, in all aspects of GSA contract administration and management.
Our clients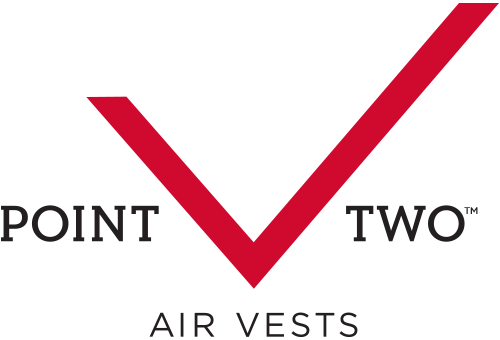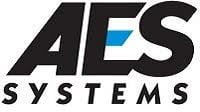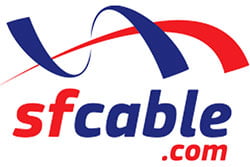 Testimonials
Price Reporter team has been efficient at managing our GSA contract catalogs for the past 5 years. They keep our catalogs well maintained and compliant, saving our resources and letting us focusing on making sales.
Adorama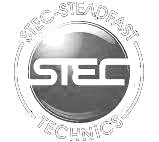 Testimonials
My company STEC-STEADFAST TECHNICS have worked with 2 IT companies before we linked up with PRICE REPORTER ,INC over 5 years ago. Ever since our relationship with the company, there is no reason to stop working with them.
The company is staffed with experienced and high Tech professionals who meet our needs adequately.
Olufadeji Amele, Owner
Testimonials
Without Price Reporter contacting me at the right time, GSA would probably cancel my contract already. The CO said that she contacted us back in November of 2016, but got no response. Then Price Reporter called me and helped me with all the things needed and I followed his advise. That's how we found out that our contract will be terminated soon, but had enough time to take the corrective action. The CO called us recently and it looks like they will extend our contract life. Thanks so much for your timely follow up – Price Reporter gave our Government sales a new hope!
Jennifer Truong, President, SF Cable, Inc. Testimonials
We are extremely grateful for all your help in guiding us through the whole process, as this was all new to us. Without the help of you and the rest of the team at Price Reporter, it would have been impossible to achieve our approval – or at the very least – it would have taken a very long time. I would not hesitate to highly recommend Price Reporter, Inc. to anyone needing assistance in government contracts. Your knowledge and assistance was invaluable and very much appreciated, and we look forward to a continued excellent relationship.
Lee Middleton, CEO, Point Two Air Vests USA, LLC

Testimonials
We have used Price Reporter for various services over the past 5 years and have been very happy with the services they have provided and continue to provide for us. They work hard to help you get the most from your GSA Schedule and are able to adapt and customize to what your particular needs are. I highly recommend their services to others with GSA Schedules as they help you maximize your sales
Jaime Mautz, PacificInk

Testimonials
We looked around for a reputable company to help us acquire a GSA contract for Muzeek World Intl., Inc. After looking around we were unsuccessful in finding a good company. By chance, one of our colleagues recommended Price Reporter, Inc., so we called them up. I highly recommend Price Reporter to anyone looking for help in acquiring a GSA contract or any Government business dealings. They have the expertise and the know-how to get the work completed.
Arash Sardarizadeh, Chief Operating Officer, Muzeek World Intl., Inc.

Testimonials
For the past 10 years, Price Reporter has been providing us with exceptional service for the maintaining of our GSA office supplies contract. They have updated our files on a very timely basis. They have provided modifications when required. For a number of years, they had been giving us a price algorithm where each of our items were priced more than our cost and a penny below the next competitor. A very unique position that gave us thousands of government orders – that was prior to the GSA FSSI BPA.
And for all the service given, their cost was far less than any other consulting firm that we had contacted or worked with over the years.
I would highly recommend their service to any small business that is either interested in getting into the federal government arena or who wants to have their contract maintained at a most highly professional level.
Thank you for supporting a VETERAN OWNED SMALL BUSINESS.
Bill Finch, Northeast Office Supply Testimonials
Price Reporter are helping make my life much easier and helping me feel so much better about our GSA contract. Thanks!!!
Kristen Briggs, President, General Mailing & Shipping Systems, Inc.

Testimonials
Since 2009, Price Reporter has provided Fisher Scientific timely competitive item level GSA pricing data allowing us to identify opportunities and threats. Their customer service focus is solid.
Tim Evans, Government Segment Marketing Manager, NA, Fisher Scientific Testimonials
Price Reporter recently helped us with our 3rd GSA contract, the 2nd they did with us. It was the fastest we've ever been through the process with GSA. Each step was easy because the ground work was done before we were asked to do anything. Our pricing verification phase went smooth and quickly and both our contracts were accepted without rejection, with minimal negotiations with contracting.
George McCullough, Director of Sales and Business Development, Darley

Testimonials
The B. David Company enlisted the services of Price Reporter, Inc. to setup our DOD EMALL account. We are a second generation family owned company and were uncertain what would be required to complete this task. I fully recommend Price Reporter, Inc. to any company that is looking for assistance with their Government business endeavors. They were and have continued to be extremely helpful. We will continue to rely on Price Reporter, Inc. for future projects.
Steven Ribnick, Sales & Operations Analyst, B. David Company, Inc.

Testimonials
We first learned about the DOD EMALL a couple years ago from Price Reporter. We decided to move forward on it in 2016. I would recommend them based on the following items:
They split the payment. Half upfront and the other half is only charged should DOD EMALL contract be awarded to you.
Adding Price Reporter, specifically Andrey Karpov and Igor London, as agents on our GSA schedule streamlined the process. They were able to communicate with our GSA Contracting Officer to ensure that we received what we needed for DOD EMALL from GSA. This saved time on my end and sped up the process.
They provide a list of everything you need. Andrey and the rest of his team are meticulous and understand the process on how to get a DOD EMALL contract and thus we benefited from their expertise.
These are a few of the reasons why I would recommend Price Reporter, Inc. Thank you!
Karl Prince, Finance Director, AES Systems, Inc.
Contact our GSA Expert
Call 201.567.6646 or provide your details for a free consultation: