OUR NUMBERS TELL THE STORY
GSA Contracts
under
Management
GSA Contract
Modifications
Completed
Price Reporter has obtaining GSA contracts and opened the door to Government business for hundreds of businesses.
Price Reporter will manage your GSA contract and optimize your business potential. We ensure your prices remain competitive, your catalog stays current, and compliant.
Price Reporter's Order Management System will streamline and automate your Order Life Cycle and business with the Federal Government.
GSA Advantage
Catalog Upload
Price Reporter's GSA Catalog Upload Portal stands out as the best choice for seamlessly updating your catalogs on GSA Advantage through the efficient utilization of EDI technology.

Testimonials
Price Reporter team has been efficient at managing our GSA contract catalogs for the past 5 years. They keep our catalogs well maintained and compliant, saving our resources and letting us focusing on making sales.
Adorama

Testimonials
The B. David Company enlisted the services of Price Reporter, Inc. to setup our DOD EMALL account. We are a second generation family owned company and were uncertain what would be required to complete this task. I fully recommend Price Reporter, Inc. to any company that is looking for assistance with their Government business endeavors. They were and have continued to be extremely helpful. We will continue to rely on Price Reporter, Inc. for future projects.
Steven Ribnick, Sales & Operations Analyst, B. David Company, Inc. Testimonials
Price Reporter recently helped us with our 3rd GSA contract, the 2nd they did with us. It was the fastest we've ever been through the process with GSA. Each step was easy because the ground work was done before we were asked to do anything. Our pricing verification phase went smooth and quickly and both our contracts were accepted without rejection, with minimal negotiations with contracting.
George McCullough, Director of Sales and Business Development, Darley

Testimonials
We first learned about the DOD EMALL a couple years ago from Price Reporter. We decided to move forward on it in 2016. I would recommend them based on the following items:
They split the payment. Half upfront and the other half is only charged should DOD EMALL contract be awarded to you.
Adding Price Reporter, specifically Andrey Karpov and Igor London, as agents on our GSA schedule streamlined the process. They were able to communicate with our GSA Contracting Officer to ensure that we received what we needed for DOD EMALL from GSA. This saved time on my end and sped up the process.
They provide a list of everything you need. Andrey and the rest of his team are meticulous and understand the process on how to get a DOD EMALL contract and thus we benefited from their expertise.
These are a few of the reasons why I would recommend Price Reporter, Inc. Thank you!
Karl Prince, Finance Director, AES Systems, Inc.

Testimonials
Since 2009, Price Reporter has provided Fisher Scientific timely competitive item level GSA pricing data allowing us to identify opportunities and threats. Their customer service focus is solid.
Tim Evans, Government Segment Marketing Manager, NA, Fisher Scientific Testimonials
Price Reporter are helping make my life much easier and helping me feel so much better about our GSA contract. Thanks!!!
Kristen Briggs, President, General Mailing & Shipping Systems, Inc.

Testimonials
For the past 10 years, Price Reporter has been providing us with exceptional service for the maintaining of our GSA office supplies contract. They have updated our files on a very timely basis. They have provided modifications when required. For a number of years, they had been giving us a price algorithm where each of our items were priced more than our cost and a penny below the next competitor. A very unique position that gave us thousands of government orders – that was prior to the GSA FSSI BPA.
And for all the service given, their cost was far less than any other consulting firm that we had contacted or worked with over the years.
I would highly recommend their service to any small business that is either interested in getting into the federal government arena or who wants to have their contract maintained at a most highly professional level.
Thank you for supporting a VETERAN OWNED SMALL BUSINESS.
Bill Finch, Northeast Office Supply

Testimonials
We looked around for a reputable company to help us acquire a GSA contract for Muzeek World Intl., Inc. After looking around we were unsuccessful in finding a good company. By chance, one of our colleagues recommended Price Reporter, Inc., so we called them up. I highly recommend Price Reporter to anyone looking for help in acquiring a GSA contract or any Government business dealings. They have the expertise and the know-how to get the work completed.
Arash Sardarizadeh, Chief Operating Officer, Muzeek World Intl., Inc.

Testimonials
We have used Price Reporter for various services over the past 5 years and have been very happy with the services they have provided and continue to provide for us. They work hard to help you get the most from your GSA Schedule and are able to adapt and customize to what your particular needs are. I highly recommend their services to others with GSA Schedules as they help you maximize your sales
Jaime Mautz, PacificInk Testimonials
We are extremely grateful for all your help in guiding us through the whole process, as this was all new to us. Without the help of you and the rest of the team at Price Reporter, it would have been impossible to achieve our approval – or at the very least – it would have taken a very long time. I would not hesitate to highly recommend Price Reporter, Inc. to anyone needing assistance in government contracts. Your knowledge and assistance was invaluable and very much appreciated, and we look forward to a continued excellent relationship.
Lee Middleton, CEO, Point Two Air Vests USA, LLC
Testimonials
Without Price Reporter contacting me at the right time, GSA would probably cancel my contract already. The CO said that she contacted us back in November of 2016, but got no response. Then Price Reporter called me and helped me with all the things needed and I followed his advise. That's how we found out that our contract will be terminated soon, but had enough time to take the corrective action. The CO called us recently and it looks like they will extend our contract life. Thanks so much for your timely follow up – Price Reporter gave our Government sales a new hope!
Jennifer Truong, President, SF Cable, Inc.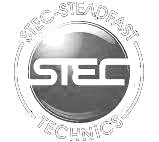 Testimonials
My company STEC-STEADFAST TECHNICS have worked with 2 IT companies before we linked up with PRICE REPORTER ,INC over 5 years ago. Ever since our relationship with the company, there is no reason to stop working with them.
The company is staffed with experienced and high Tech professionals who meet our needs adequately.
Olufadeji Amele, Owner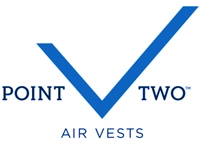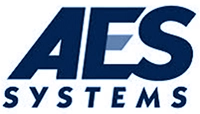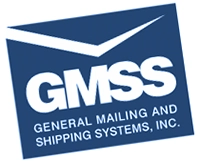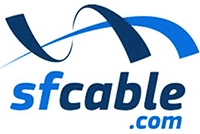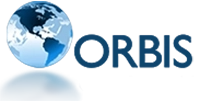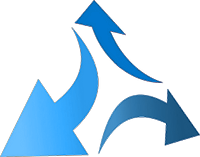 GSA contract specialists can be very of great benefit, when it comes to navigating the federal marketplace.
GSA contracts require ongoing maintenance and improvement, knowledge of various technical procedures when it comes to modifying the contract and performing uploads of updated catalogs. Moreover, a solid GSA contract specialist can advise on what type of products and services the vendor should offer within their segment(s) and help with pricing their catalogs competitively, thereby increasing the sales flow and overall success with the GSA.
The General Services Administration works behind the scenes of the U.S. Government, streamlining the administrative work that keeps the country running.
One way they do this is through the GSA Multiple Award Schedule Program, which enables government agencies to procure top-quality products and services, at reasonable prices, from commercial businesses.
If your company is looking for a new venture and has prior experience selling to the U.S. Government, a GSA-related business could be the ideal path for you.
A GSA MAS contract is the gateway into the federal market, and offers far-reaching benefits and opportunities for Schedule holders:
Exclusivity: The GSA MAS Program is a $45 billion government contract. Only a GSA Schedule contract provides you with access to this, and the average GSA Schedule holder wins around $2.3 million worth of business each year, through the program.
Longevity: GSA MAS contracts last for five years and can be extended thereafter for up to 20 years in total, guaranteeing you a long-term, stable connection to federal buyers.
Variety: There is a government opportunity for every type of business; from IT and security to transportation and engineering. Check the GSA website to see the broad range of products and services that qualify.
Outreach: Contract holders can make use of GSA's fantastic marketing opportunities; for example publishing their catalog at online government marketplaces.
Streamlining: Prices, delivery, and other contract T&Cs are pre-negotiated. GSA manages contract administration, leaving you to focus on what's important.
Advantage: You can enjoy a smaller pool of competition vs. the commercial market, maximizing your sales volume; the average small business earned $1m worth of GSA contract sales in the 2020 fiscal year!
HOW DO I GET A GSA CONTRACT?
Accessing these lucrative business opportunities is not without its challenges. Getting on the GSA ladder involves:
Checking if your company, products and services are GSA eligible and TAA compliant.
Preparing your proposal, product catalog, company financials, marketing materials, and submitting the completed package for government review.
Negotiating your proposal with the GSA, which includes clarifications, resubmissions, price agreement, and final revisions. Marketing your company, managing pricing, and ensuring that you remain compliant post-award.
Marketing your company, managing pricing and ensuring that you remain compliant post-award.
HELP GETTING A GSA CONTRACT WITH PRICE REPORTER
Winning a lucrative GSA MAS contract is a complex and time-consuming process that does not end when your contract is awarded.
However, you don't have to traverse this territory on your own. You can save yourself the stress, time, and money, by seeking help from a GSA contract specialist like Price Reporter.
During our 15 years' experience providing GSA contract help, we have successfully secured hundreds of Schedule contracts and processed over 1 million orders. We work with businesses every step of the way, from assessing whether you are the right fit for GSA, to crafting and negotiating a competitive proposal, to keeping you compliant, so that you can reap the benefits of government business for years to come.
Our comprehensive services include everything you need to win and maintain a GSA contract:
Evaluation of company credentials
Competitor assessment
Federal market intelligence
GSA negotiation
Contract management services
Pricing optimization
Catalog support
Compliance services
Contract extensions
Contact us for a free consultation and get on the path to a GSA contract today!