The Department of Veterans Affairs helps millions of veterans receive A-class products and services as a part of honouring of those who unselfishly served their country. To fulfill its mission, the VA operates thousands of outpatient sites as well as hundreds of Vet Centers, VA Hospitals, and National Cemeteries. All of them require a wide range of products and services.
Check if you Qualify to be a GSA Contractor
VA Contract Awards. What are they?
While serving our nation's Veterans, the VA also offers opportunities for small businesses to offer their goods and services for federal, regional and local VA agencies and sites. The size of the business does not matter. If your company provides medical or dental equipment and supplies, healthcare services, or pharmaceuticals, VA is your potential customer.

Businesses cannot sell to the VA directly. Instead, they should participate in the procurement process as GSA contractors. GSA deals with all the procurement affairs on the federal, local and municipal levels using time-limited contracts – Schedules. GSA delegates management of Schedules that cover medical products and services to the Department of Veterans Affairs (VA), so a VA government contracts are basically VA GSA Schedules. You can read more about GSA Schedules here.

Overall, there are 9 types of VA Schedules:
VA Professional and Allied Healthcare Staffing Services Schedule 621 I
VA Medical Laboratory Testing and Analysis Services 621 II
VA Pharmaceuticals & Drugs 65 I B
VA Medical Equipment & Supplies 65 II A
VA Dental Equipment and Supplies 65 II C
VA Patient Mobility Devices 65 II F (Wheelchairs, Scooters, and Walkers)
VA X-Ray Equipment and Supplies 65 V A
VA Invitro Diagnostics, Reagents, Test Kits & Test Sets 65 VII
VA Clinical Analyzers, Laboratory, Cost-Per-Test 66 III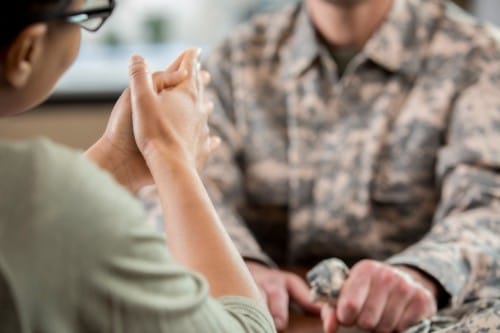 Why doing business with the VA?
As a major federal government's procurement and supply agency, the Department of Vetertans Affairs annual spending is huge. In Fiscal Year 2017, the overall amount of Veterans Affairs contract awards exceeded $26 billion, where $7 billion is awarded to small businesses. Moreover, the budget has a strong growth tendency each year, so there is a place for your company too.
Are you a disabled veteran yourself?
If so, there is a great contracting opportunity for you within or outside of the VA Schedule contracts. GSA offers set-aside opportunities for veteran-owned small business to win a contract. If you meet the criteria for Service-Disabled Veteran-Owned Business (SDVOB), then your potential options to sell to the government increases substantially! VA Contracts for disabled veterans cover almost all of available GSA Schedules, and federal agencies automatically reserve, or set-aside, a portion of the contract monies for small businesses as long as requirements are met.
How to apply for the VA Schedule Contract
Before you can apply for a VA contract, you should follow these steps:
Complete the GSA "Pathway to Success" education seminar. This is required for all GSA contracts.
Find the right solicitation. Review the available VA Schedule solicitations here, and find ones that best match your products or services.
Register with GSA. Please refer to this article to learn how to become a GSA contractor.
Important! Note, that doing business with the VA is still a business, so make sure to do all necessary steps including writing a business plan, getting NAICS and DUNS, doing marketing and so on.
A worthy alternative is to delegate the entire VA interaction process to a specialized firm for a fee. Even though technically, it is free to apply for a Veterans government contract, consultants' assistance helps you win VA contract awards for disabled veterans faster and with minimum efforts.