How much does GSA Schedule consulting cost (Spoiler: less than you think)
If you are still in doubt, whether to do the entire GSA Schedule preparation and proposal submission in-house or hire a third-party GSA Schedule consulting agency, this article is for you. We have compiled all the information you need to make a decision. A popular misbelief says that GSA Consulting is way too expensive for a small business. We are going to disprove this. Read along!
Check if you Qualify to be a GSA Contractor
Types of GSA Consulting Firms
Let's face it: not all GSA consulting companies are made equal. In fact, agencies differ in prices, offered services, delivery times, and trustworthiness. Generally, you can divide all GSA Contract consultants onto two large categories:
Partial-service GSA consulting firms
Full-service GSA consulting firms
Partial-service GSA consulting firms
This type of GSA consulting agencies is widely popular. Such an agency typically offers only a limited range of services leaving all the rest for you to accomplish. Unfortunately, it is these unfinished parts of the whole GSA Schedule contracting affair that are the most tricky. For instance, an agency can help you prepare documents required for the GSA proposal submission, but leave the submission to you.
Surely, this is help, nevertheless. Working with a partial-service agency still raises your chances to win a GSA contract. The GSA application is a tricky, multi-stage process with many nuances and pitfalls. If you can leverage assistance of a GSA consulting agency with certain experience in GSA contracting that will make sure your GSA proposal documents are error-free, correct and complete, this will definitely help get your offer accepted by the GSA.
Full-service GSA consulting firms
Another approach to GSA contracting assistance is a full-service GSA consulting agency. GSA Schedule consultants in such firms take on the task of nearly everything related to your GSA contract. Not only will such GSA consultants compose all the required documents to submit the correct offer to the GSA, but they will also communicate with the assigned procurement officer, provide assistance in price negotiations, develop a marketing strategy to help promote your products and services on the federal market, provide legal consulting, and so on.
The main difference between full-assistance GSA consulting firms and those that provide only partial services is that the goal of full-service agencies like Price Reporter is your long-term success with the GSA Schedule, not just a one-time deal.
How much does GSA Schedule consulting cost?
After reading the above, you might think that hiring a GSA consulting agency is too expensive for you. Don't be so sure. Let's make a rough calculation and see if it would be better for you to adhere to in-house GSA contract preparation or to delegate this job to an agency.
In-house
If you decide to manage everything around your GSA Schedule contract in house, you would need to assign one of your employees to this task, either part or full-time. She or he would need office space. In case this employee does GSA contracting work part-time, he or she apparently will have to devote a share of the work hours to other duties. That is not the best scenario, unless you are ready for an outcome where some of the primary duties may get compromised as a result. Also, your in-house employee does not necessarily know all the ins-and-outs of the government acquisition system. Hence, the possible mistakes in submitted documents, missed opportunities, wrongly filled forms, compliance issues and more. We are not saying, of course, all of these WILL happen. But that's quite possible an outcome, based on our experience.
Overall, the GSA Schedule costs if done in-house are nearly $15,000-$17,000.
Partial-service firms
Hiring GSA Schedule consultants is a good idea even if you are only willing to delegate a part of the process to a third-party organization. GSA standards are high, so even little help is worthwhile. This decision will definitely save a lot of budget for you, but remember: you are still in charge of many aspects that the partial-service agency does not cover for you. This basically means you still need to assign an employee for that type of work; however a part-time solution is just ok in this case.
The expense of hiring a partial-help GSA consulting firm is around $5000, plus the costs of a part-time in-house employee.
Full-service firms
How much does GSA consulting cost when it comes to all-inclusive firms? Let's see. A full-cycle GSA consulting agency works fully on your behalf and represents you legally, in all interaction and communication with the GSA. This means that only a tiny part of GSA contracting activity is left that you just cannot delegate, like signing documents, making key decisions, developing strategy, and so on. The full-service firm guides you through document preparation, form filling, negotiation, and (if necessary) clarification of certain terms and conditions of the GSA contract. Apparently, costs of such services are higher. Overall, you can expect to pay around $20,000-$25,000.
Seems more expensive than in-house? Not so fast. Remember: you are receiving an all-inclusive service! Since 90% of initial submissions to the GSA get declined, the cost of a single mistake is too high. Surely, your in-house specialist can spend his time scrutinizing the Federal Acquisition Regulation, preparing ideal documents for GSA submission, and finally secure a GSA contract for you with flying colors. But what are chances that you have such an employee on the payroll right now?
Alternatively, a full-service firm guarantees faster application, higher chances of approval due to zero errors in the submission documents, better prices as a result of negotiation, and overall good relationship with the GSA contracting officer (this bonus will pay off in the future). Plus, a full-range firm will keep maintaining your GSA contract even after award (see below), resolving any arising issues straight away.
Keep in mind that the costs of GSA Schedule consulting depend on many factors including your industry, competition on the federal market in your GSA category, specifics of your company organization, labor categories, commercial practices, and so on.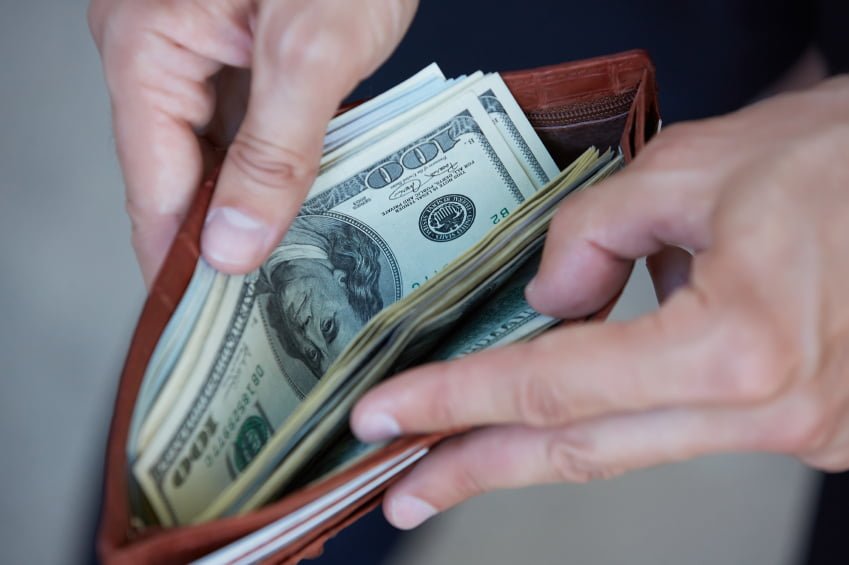 Costs of GSA Schedule Maintenance
Post-GSA award maintenance is a crucial pledge of a long-term success of your business on the federal market. The purpose of GSA Schedule maintenance is to keep the contract compliant with FAR and other GSA regulations, including dealing with TAA incompliance – one of the most common reasons for GSA Schedule contract cancellation.
Costs for maintenance vary from agency to agency, and also depend on whether we are talking about a partial or full-service GSA consulting firm. On average, you can expect annual GSA Schedule maintenance costs ranging between $15,000 to $30,000. Typically, you can choose to pay monthly, which results in $1200 to $2500 per month.
What services are included?
All in all, when you hire a GSA consulting firm, you expect to receive assistance on every step of your GSA contracting affair. After all, this is why you hire an agency in the first place. An A-class GSA consulting firm like Price Reporter offers the following services (the list is incomplete):
Assistance in gathering and preparing documents for GSA Schedule application. While your accustomed business practices may work perfectly on the commercial market, the GSA standards are a whole new story. Our specialists will help you make your product advantages fit the GSA bed.
Price and terms negotiation. With years of experience and deep understanding of GSA pricing policies, we can negotiate much better prices for you.
Communication with the GSA. We can communicate with the procurement officer and other officials on your behalf. Not only does this save you time, but also ensures you never miss an important notification, and retain a good relationship with the officer.
Post-award maintenance of the GSA contract. We constantly monitor contracts of our clients to make sure they remain valid and adherent to the GSA rules. This helps you avoid unnecessary problems with TAA compliance, price changes, IFF remittance and others.
Sales reporting assistance. Our GSA consultants can guide you through the process of sales reporting to GSA and hence dismiss a potential range of problems caused by incorrect reporting.
Conflict resolution. Sometimes things do not go the way we want. Price Reporter never hangs you out to dry, even if your current GSA contract is at risk for some reason. We can provide legal assistance, help you resolve disputes, negotiate compensation, and more.
Pros and cons of hiring a GSA consulting firm
In conclusion, we will try to summarize all that has been said above. Surely, there are advantages of hiring a third-party agency to deal with your GSA contract, but there is a negative side too.
Pros:
You receive full-range services helping you get onto the GSA Schedule.
You save a lot of man-hours and resources
You don't need to train or hire an in-house specialist exclusively for managing the GSA contract.
You avoid many pitfalls, because GSA consultants will competently guide you through the process.
The GSA reviews your GSA Schedule application faster because it is free of errors, mistakes and missing documents.
Hired GSA specialists will keep your contract up-to-date and maintain GSA compliance for you.
You avoid unexpected loss of time and money.
Cons:
Hired GSA consultants are not free. Costs of GSA Schedule consulting by those specialists who offer full-spectrum services are higher, and comparable to costs of an in-house specialist.
Not all full-service firms are equal. You should pay attention while choosing an agent whom you are going to delegate your GSA Contract management to. Reliable firms will sign an agreement with you, provide guarantees and all-around support. They have good experience and nearly 100% success rate. They are capable of supporting clients after the Schedule is awarded, and have good testimonials about them.
By carefully choosing a GSA Schedule consulting firm you can leverage their help to achieve great results with your GSA contract, without risks and much faster, than you would if you did that in-house. Price Reporter is ready to provide such assistance to you. Please contact us if you have any questions regarding GSA Schedule consulting services and costs.