FPDS.gov has moved its reports to the new platform, beta.SAM.gov, in 2020. Since the transition finished, all the reporting capabilities of the Federal Procurement Data System (FPDS) are now available at beta.SAM.gov. The process required you to act by the end of January, 2020. In this article we will explain what you should know about the transition.
Check if you Qualify to be a GSA Contractor
What's happening
The large-scale renovation of the procurement system initiated by the General Services Administration in 2019 and continued in 2020 involved a number of phases. One of them, GSA MAS Consolidation, is now complete. The other steps are still in progress.
An important part of GSA MAS update is the migration of the Federal Procurement Data System (FPDS) Next Generation (NG) Report Function to beta.SAM.gov, a consolidated platform that already supersedes multiple scattered legacy GSA online resources.
So, here is what is happening, in one phrase: all the reporting capabilities of FPDS.gov are now transferred to beta.SAM.gov as a part of GSA MAS Consolidation, and reports created within the legacy system are automatically converted to the new format (see below for details).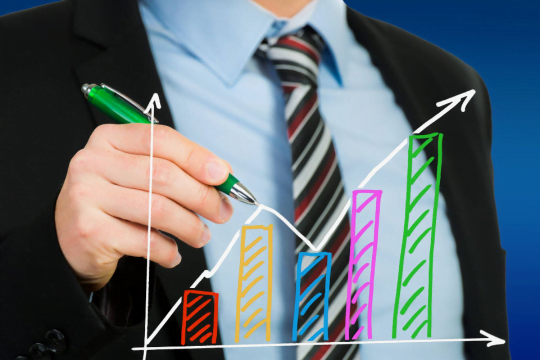 What is the FPDS reporting function?
The FPDS reporting system allows GSA Schedule contract holders to research procurement data, validate procurement vehicles, and build a variety of reports. FPDS.gov allows running of both static and ad hoc reports. The FPDS reports provide a plethora of information on who bought what, about GSA contractors, federal spending, and so on. FPDS reports allow analysis of current trends and demands of federal agencies, and see whether spending is efficient and targeted.
Historically, the entire reporting system provided by the FPDS.gov consisted of 10 legacy websites. Today, the GSA's initiative is to consolidate all ten online platforms into a single easy-to-use reporting function at beta.SAM.gov.
What are FPDS report types?
There are four FPDS report types: standard report, static report, administrative report, and ad hoc report.
A standard report allows us to filter out procurement information based on specified criteria. For instance, you can see all awards for a particular product, or find contractors holding a contract within a specific category.
A static report is prepared on a fiscal year basis. This report type typically offers some kind of a summary. Examples of static reports such as: Top 100 Contractors Reports, Small Business Goaling Reports, National Interest Action Reports, Procurement Federal Reports.
An administrative report is only available under a federal SAM.gov account. This report type provides contract data to federal agencies.
An ad hoc report is a custom report that is built using a user-defined set of filters. Users can select individual fields from the Data Bank, and run a report to get a more in-depth insight into the GSA contracting data.
How did the change affect contractors?
First of all, if you want to run reports through the new beta.SAM.gov system, you will apparently need to create an account there.
The second thing you need to know is that ad hoc reports are automatically converted based on several criteria discussed below.
Contractors who run FPDS static, standard, or administrative reports are not affected. If you create only such types of reports, you don't need to do anything.
Contractors who run ad hoc (dynamic) reports will need to review currently saved ad hoc reports to save their filter settings for later, if they want to recreate those reports in the new reporting system.
How were older FPDS reports converted to beta.SAM.gov reports?
There are two conditions that should be met for a report to be converted:
The ad hoc report must have been created before Jan 31, 2020. Past this point, no new reports are converted anymore.
The ad hoc report was run at least once in the period between Jan 1, 2019 and Jan 31, 2020. Reports that were not run during this period are not converted.
The FPDS automatic conversion selects all the ad hoc reports that meet the above conditions, and converts them to the beta.SAM.gov system. The conversion itself is automatic and does not require any attention from contractors. However, if you want to preserve some ad hoc reports you may need to take some actions on your part.
What should you do upon FPDS-NG report function transition before Jan 31, 2020?
If you now use ad hoc reports, you need to scan through your existing reports and make sure each of them was run at least once since Jan 1, 2019. Otherwise, they will not be converted. Also, if you need to create some new reports, you should do this before Jan 31, 2020. Or just create them using beta.SAM.gov reporting, instead.
What if something went wrong?
The GSA expected that nearly 75% of FPDS reports will automatically be converted to beta.SAM.gov. However, issues happen, so if you want to make sure all of your reports are converted, you should follow these steps before Jan 31, 2020 to back up settings and filters of your ad hoc reports:
Login to your account at FPDS.gov
Switch to the Ad Hoc Reports page.
Open your Personal Folder and load your reports.
Select the report you want to backup.
Click "Edit". This will open the report with its settings.
Write down or take screenshots of all the settings. This will allow you to recreate this report at beta.SAM.gov later, in case, for some reason, it does not get converted automatically.
How did ad hoc reports change after transition?
The Federal Procurement Data System Next Generation Reports migrate to beta.SAM.gov as a MicroStrategy tool. This new tool presents the following changes:
The tool returns more rows per query, specifically, up to 150,000 rows (before: 30,000 rows)
The tool returns data for the last 12 years (before: last 5 years)
The tool offers additional fields to select data from
Users can save and share their ad hoc report settings
A new report Wizard will help users to visually create ad hoc reports they need