Blind and significantly disabled people face considerable obstacles when searching for competitive employment, leaving 70% unable to find a job in the U.S. But thanks to the AbilityOne program, over 45,000 people with blindness or serious disabilities, including 3,000 veterans, are now in stable employment. The training, wages and experience provided through AbilityOne allows them to participate fully in their communities, support their families, and gain independence.
Check if you Qualify to be a GSA Contractor
AbilityOne is a federal initiative which leverages a national network of 600 community-based non-profit agencies (NPAs) dedicated to training and employing significantly disabled people. At these NPAs, 75% of direct labour hours are carried out by people with severe disabilities or blindness. The AbilityOne Network of NPAs provides a great number of products and services necessary for the U.S. Federal Government. Such products and services are outlined in the Procurement List, and they are acquired by federal agencies through authorized AbilityOne distributors.
Procurement List includes the following facility-based work:
Medical and dental supplies
Clothing and textiles
Office and technology supplies
Environmentally friendly and recycled products
Furniture and hardware
And community-based work such as:
Administrative services
Janitor and maintenance work
Call centre operations
Food processing and distribution
Technical services
The latest figures illustrate the scale of AbilityOne coverage:
Operates at over 1,000 locations nationwide, in all 50 states, Puerto Rico and Guam.
Operates more than 150 Base Supply Centres at military and government installations.
Created $4bn of products and services for the Federal Government in 2019, $2.3bn of which was procured by the Department of Defense – AbilityOne's primary customer.
What is Priority Purchasing?
Priority Purchasing stipulates that federal agencies looking to purchase items or services on the Procurement List must first source them from AbilityOne distributors, before turning to other GSA contractors. What's more, authorized distributors are exempt from full and open competition regulations.
Subsequently, AbilityOne helps all parties involved: the government can procure products and services at a fair market rate; essential employment and training opportunities are created for blind and significantly disabled people; AbilityOne distributors gain an advantage over their competitors through Priority Purchasing.
Do I need to be authorized before distributing AbilityOne products?
The AbilityOne program is continually expanding strategic partnerships with the government and various industries, and federal customers often prefer to purchase from small businesses, which provide high-touch customer service and local delivery. If your company wishes to become a distributor, you must first receive an authorization from the AbilityOne Commission.
How do I become an authorized AbilityOne distributor?
Ensure that your company fulfils authorization criteria.
Fill in the application form and submit it to the AbilityOne Commission.
Once the Commission approves your application, you will be AbilityOne authorized for one year, and can then renew your authorization once this time period is over.
The time taken for your company to be authorized depends on your circumstances. If your firm is already a GSA Single-Award or Multiple-Award Contractor, and has already conducted significant government business providing similar products or services, then your authorization will be prioritised.
Is there a cost or fee to become an authorized AbilityOne distributor?
There is no fee to submit an application to become an authorized distributor. The only costs involved would be programming your order system to add AbilityOne products, and funding any relevant marketing and development efforts.
Once I am authorized, how do I obtain AbilityOne products?
Your company must obtain AbilityOne products through an authorized wholesaler. The Commission staff will work with you to recommend ordering levels and discuss which items are most appropriate, based on your current product line. For some product categories, such as office and hardware/industrial, there is a required list, which every AbilityOne distributor must stock.
The Central Non-profit Agencies (CNAs), which are in charge of the AbilityOne NPA network, will also provide your company with operational support. Their staff can help you select an appropriate product mix, provide item information, and resolve any problems with quality, shipping, or invoicing.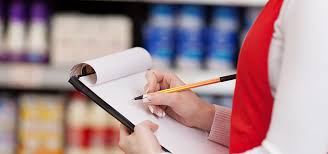 Can AbilityOne products be sold to commercial entities?
The vast majority of AbilityOne items can be sold to commercial customers. However, there are some items which can be sold to federal customers only, and the list of restricted items is provided by the AbilityOne Commission, upon your authorization as a distributor.
How will becoming an authorized AbilityOne distributor benefit my firm?
Because of Priority Purchasing, federal agencies must source any items on the Procurement List from an AbilityOne distributor, making your company the first port of call for government business. Being an AbilityOne distributor also attracts commercial customers, who are aware of the competitive prices, and consistently high quality of AbilityOne products. What's more, your involvement in a federal initiative, which helps significantly disabled people to have independence, support their families, and find meaningful employment, reflects well on your company's history and reputation.
Another advantage to becoming an authorized distributer is the ease of contract administration. Because your company is providing essential items to federal agencies, the process of administration is streamlined, and a qualified federal contract specialist is on hand to assist with vendor negotiations and training.
How can authorized AbilityOne distributors participate in federal electronic commerce?
Any authorized AbilityOne distributor that is a GSA Multiple Award Schedule Contractor will have the opportunity to sell their products through various online shopping services.
The GSA Advantage! website allows you to list your products alongside millions of others, including many of the most popular AbilityOne items.
The GSA Global Supply online shop stocks only products which are managed by the GSA.
The Department of Defense Fedmall (DoD EMALL) is another online marketplace to advertise all sorts of items, from cleaning products to military equipment. In case the Department of Homeland Security customers do not have an AbilityOne Base in their location, they have been instructed to use the DoD EMALL.
How can you join the AbilityOne program?
If you are interested in creating new partnerships within government business, strengthening your reputation in the marketplace, and benefitting from Priority Purchasing, do get in touch with Price Reporter's consultants for more information about participating in the AbilityOne program.