Finding a good opportunity to sell is vital on both the commercial and federal marketplaces.  Possessing a GSA Schedule by itself doesn't yet mean much. Yes, you are a GSA Schedule holder now, but this alone by itself is not enough. Now, if you want to become a successful GSA Schedule holder, you need to start looking for opportunities and market your products to government buyers.
Check if you Qualify to be a GSA Contractor
Luckily, the government makes no secret of where those contracting opportunities can be found. In fact, if you did your homework, you should know the names of the main federal selling platforms: GSA Advantage! and GSA eBuy. But there are other options, too. Let's review them closely.
Where to Find Government Contracting Opportunities
There are hundreds of potential federal government contracting opportunities around, but before you act, you should determine who your client is. Indeed, many attractive opportunities may lie way beyond your ability to fulfill them. On the other hand, if you picture the portrait of your potential customer, you can determine the federal buyer's requirements even before you take a look at the solicitation documents.
Anyway, as soon as you are ready and prepared, you can start looking for opportunities. Here are the main sources to check.
SAM.gov
This government portal is the starting point of every federal contracting activity. If you want to sell to the government, you begin with registering your entity at SAM.gov. But aside from that, the SAM.gov portal also allows vendors to look for opportunities to sell to federal agencies.
Locate the section named "Contract Opportunities" on the SAM.gov website. There, you can find current and potential federal contracts by making a direct search for certain keywords, or narrowing down the search by using a specific NAICS code.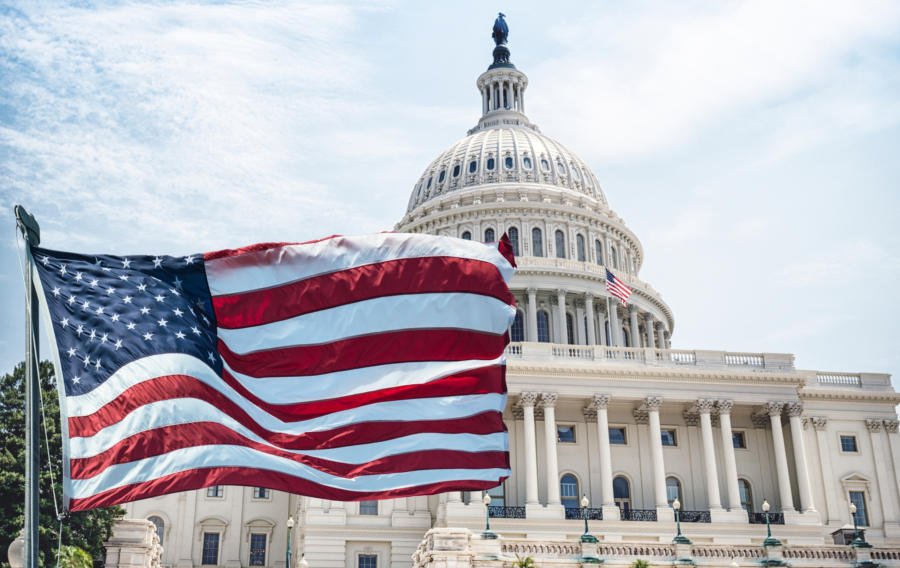 For instance, if you sell electronic components, you can just enter the name of the components into the search box and instantly see any upcoming and current solicitations. We do not recommend replying to solicitations that are near the end. After all, you need time to prepare your proposal appropriately. There is no hurry. Moreover, an overly hasty proposal will most likely be declined and you will just have wasted your time and effort.
SAM.gov is a good place to start looking for ways to sell to the government, but there are other GSA resources to consider.
GSA Advantage!
GSA Advantage is a federal buying platform where agencies browse for products and services they can purchase instantly, without long and cumbersome procurement procedures. You can think of GSA Advantage as an Amazon market of a sort designed specifically for government needs.
And while using the GSA Advantage, you can look for excellent selling opportunities. In addition, just having your catalog uploaded onto the GSA Advantage helps your sales a lot, provided you made your whole catalog and individual pages of your products look somewhat marketable. Federal procurement officers, just like most other on-line buyers will look for attractive offers, just like you and I would do on Amazon, for instance. So making your product catalog look presentable is an important step towards better sales. As simple as this advice sounds, you would be surprised to know how many vendors ignore it.
GSA eBuy
GSA eBuy is another federal procurement platform that is available to hundreds if not thousands of federal agencies including state and local entities, and military organizations. GSA eBuy is a place where hundreds of government solicitations are posted every day, so finding a profitable opportunity is just a matter of time.
Just as with GSA Advantage, you should pay attention to how your proposal is composed before you respond to published RFQs and RFPs. Your product must be closely related to what is described in the solicitation, and your GSA pricing must be adequate.
FPDS
The Federal Procurement Data System opens up access to historical data on federal procurement, including the past state government and local government contracting opportunities. This GSA resource does not allow you to look for open solicitations, but with it, you can peek into the government procurement and determine what it looked for in the past, determine the trends, and locate profitable niches. And as a result, you will also find government contracting opportunities.
Here is an example of how you can use the information fetched from FPDS. Let's suppose one of your competitors has an ongoing contract with some federal agency. By conducting research on its contract via FPDS, you can see the actual rates it offers. Then, if your rates are better, you can make a proposal and market your company to the purchasing agency, when the corresponding contract with your competitor approaches the end.
Next Steps: Are You Ready to Find GSA Schedule Opportunities?
Ok, now you know how to find government contracting opportunities a small business can pursue. But are you ready to respond to them? What should be your next steps? Here is what we recommend to our clients:
Spend some time every day on reviewing current opportunities. Schedule 30-60 minutes every day on scanning the above procurement platforms to find potential opportunities.
Invest into making your proposal look good. In order to secure every GSA order you can, make sure your proposal follows the GSA guidelines and makes the offer the federal agency just can't say no to.
Regularly visit events. Look for local GSA events and visit them. Sometimes, such visits can bring you valuable contacts that eventually turn into real opportunities to sell your products or services.
Delegate to professionals. If you feel overwhelmed and just cannot allocate employees to managing your GSA Schedule (including searching for opportunities), you can always delegate this work to professional GSA contracting agencies such as Price Reporter.
What help can you leverage with a third-party federal contracting agency?
A professional GSA agent can help getting a GSA contract in the first place. Then, the agent can communicate with the GSA on your behalf, negotiate better prices and terms, manage your GSA Schedule contract, resolve various legal and compliance issues, monitor the market and much more. While this may not seem obligatory, in fact hiring a pro to assist you with your GSA Schedule is a great idea that often results in more opportunities to sell on the federal market, and overall higher profits.
Also, Price Reporter offers a complete GSA order management system that can help you automate your business with the federal market, as well as make informed decisions based on reports and statistics provided by the OMS.