Here we explain what is a GSA OASIS contract vehicle, how it differs from other typical government Schedules, what are specifics in acquiring an OASIS GSA contract, and what you should do to successfully end up as a GSA OASIS contractor provided the whole matter is not as easy as it looks.
Check if you Qualify to be a GSA Contractor
What is OASIS?
One Acquisition Solution for Integrated Services or shortly OASIS is a federal solicitation program launched by GSA's Federal Administration Service to provide federal agencies with a way to procure integrated professional services. OASIS is a Multiple Award, Indefinite Delivery, Indefinite Quantity (MA-IDIQ) government-wide acquisition contract with five years period of performance.

Put this simply, OASIS works very similar to typical GSA Schedule contracts. The government needs some services (see below), so it hires private companies to fulfill these jobs by means of opening a contract vehicle and awarding the best qualifying applicants.
What services does the government need?
OASIS encompasses 29 NAICS codes as well as 6 NAICS code exceptions. A company providing services matching one or more of these NAICS codes can apply for an OASIS solicitation.
OASIS contract Pools
The entire array of NAICS codes is split onto seven groups – the Pools. Each such pool is an independent OASIS IDIQ contract and has a specific Small Business Size standard. The SB size standard as defined by the SBA is either a number of employees or average annual receipts. For instance, all contractors in Pool 1 are under $14 million and contractors in Pool 4 are under 500 employees.

The following professional services are covered by the Pools:

Program management services, for instance:

Business intelligence support
Information Analytics
Risk Assessment & Mitigation

Management consulting services, for instance:

Business Process Reengineering
Strategic Planning
Training & Facilitation

Logistics services, for instance:

Deployment Logistics
Inventory Management
Distribution & Transportation Logistics Services

Engineering services, for instance:

Advanced Technology Pilot & Trials
Engineering (Aeronautical, Astronomical, Chemical, Electrical, Mechanical, Metallurgy/Materials, etc)
Environmental Management

Scientific services, such as:

Mathematical Sciences
Engineering Sciences
Life Sciences

Financial services, for instance:

Budget Analysis & Tracking
Grant Management
Economic Analysis
The exact number of contractors within any of the 7 OASIS Pools may fluctuate a bit depending on variety of factors, but overall GSA is expected to award no more than 40 contracts in each Pool.
OASIS U and OASIS SB
There are two types of OASIS contracts offered by GSA. OASIS Unrestricted and OASIS Small Business Set-Aside, namely. OASIS U is available for any company, while OASIS SB is exclusively small business set-aside. Also, OASIS SB contracts are eligible for Socio-Economic set-asides too (8(a), HUBZone, WOSB etc.).
OASIS Contract features
Long-term planning. Each OSAIS contract has a 5-year performance period with another optional 5 years.
Flexibility. Every contract type is available: commercial and non-commercial services, classified and non-classified
Tiered contract access fee. Basically, the more the Govt spends, the lower is the fee, ranging from 0.75 to 0.10 percent depending on financial obligations per year.
Limited application. Unlike typical GSA Schedules, OASIS does not offer continuous application for a contract. Instead, OASIS features on-ramping. It is GSA who decides whether, when and how to conduct on-ramps. Read more about types of on-ramps below.
Self scoring system
Whenever an offeror submits an application for an OASIS government contract, it should provide a self scoring worksheet where the offeror calculates its past performance score that should help the procurement officer to evaluate the proficiency of the applicant and how well it satisfies for the Schedule.

A certain minimal score is required to qualify for each OASIS Pool.
Types of OASIS on-ramps
Open season on-ramping
At any time the government considers appropriate, an open season on-ramping may be initiated to add new Contractors to one or more OASIS Pools. Contractors then are eligible to submit proposals in response to any GSA OASIS RFP opened by the government. The opening time and duration of the on-ramp is defined by the government, so the only way for a business to get an OASIS contract this way is to constantly monitor GSA announcements. GSA will award best-in-class offerors with the best technical score among all submissions. Previous holders of the contracts are not taken into consideration.
Focused on-ramping
Sometimes GSA may decide that professional services under certain NAICS aren't covered enough within a Pool. In this case, it creates a sub-pool and initiates the open season on-ramping for this sub-pool only in order to attract new offerors and bridge the gap in supply by raising the competition for that NAICS code.
Lateral on-ramping
Lateral on-ramping allows current OASIS SB contract holders to qualify for a contract in another Pool if they have somehow stopped matching the standards of the Pool they are currently in. For instance, if a company holding a Pool 4 OASIS contract has overgrown the 500 employee threshold, it may qualify for Pool 5A or 5B (1000 employees).
Vertical on-ramping
A company that has overgrown OASIS SB limitations and thus can certify as a Small Business no longer may qualify to be placed into the same Pool it holds now but under OASIS Unrestricted.
How to get an OASIS contract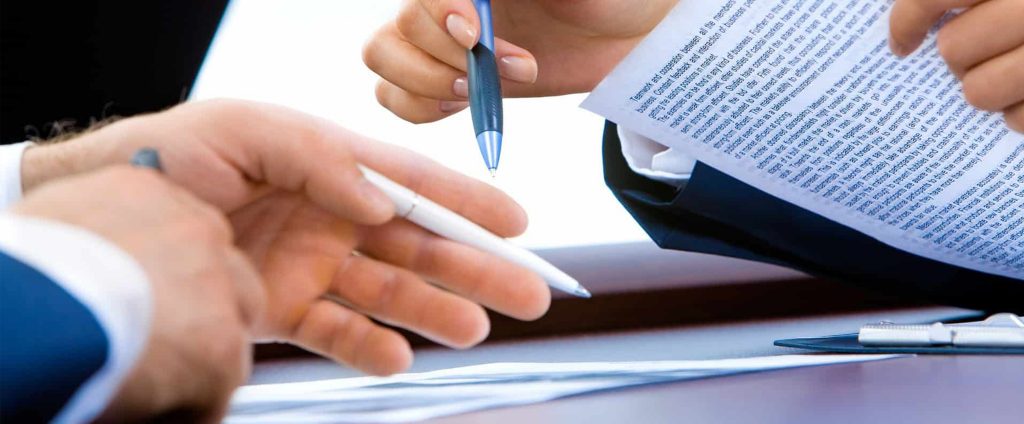 Get ready
Before attempting to propose your offer to the government via the OASIS Program, you should get to know how the OASIS U and OASIS SB solicitations work in the first place. Technically, the difference between typical solicitations isn't crucial, so understanding how the GSA procurement system works in general is a must for OASIS too.

Take some time to get into the details of the OASIS internals, and the way Pools are formed. Read OASIS solicitation guides and FAQs available at the GSA website. Gain insight into the self scoring point system. These preliminary preparations allow you to better understand the ins and outs of the OASIS solicitation and, as a result, put effort into building better score as soon as the new open season on-ramp arrives.
Monitor GSA OASIS RFP
Since GSA may announce a new open season on-ramping at any time, you should pay close attention to every announcement GSA makes about any Request-for-Proposal OASIS opportunities.
Compose your offer
In order to raise your chances of getting the high score and finally win an award, you should gather all the required documents and provide enough evidence of your competence in the selected NAICS field as well as demonstrate past performance.

Among required documents are the solicitation form (SF 33), pool qualification and certification, OASIS labor categories, past performance for each of the submitted Pool qualification projects, self scoring worksheet, proposal checklist, professional employee compensation plan and other documents.
Meet OASIS requirements
The requirements are strict and numerous. Good news: GSA provides solicitation you should carefully examine throughout, including attachments to understand how to fill forms and worksheets, what data are required, and what proof of your competence you must provide. Bad news: the solicitation is huge (300+ pages) and every detail matters. A single typo or an omitted box may (and often will) result in rejection of the offer.
Upon completion, submit your proposal and keep your fingers crossed.
What are other options?
An option to get an OASIS GSA contract is to become a subcontractor of another company that already holds an OASIS U or OASIS SB contract. In this case you can offer your services to that company and avoid all the complexities of OASIS solicitation.
Is hiring an OASIS consulting group a good idea?
OASIS proposals intrinsically offer numerous ways for you to fail. Miss a box here, make a typo there, forget to sign just one document, and – BOOM! – you are out already, even without realizing it.

Also, unlike GSA schedules, OASIS is not always open for application. This makes the already complex preparation part even harder because of the time limits. For example, collecting past performance evidence can take time, because you need to gather all those signed responses from your past clients. But since in case of OASIS you cannot start doing this beforehand and are obliged to send your data only as soon as RFP is published, this pose a serious risk that you will not receive the signed past performance in time and fail to submit the offer.

That being said, hiring someone to help you pass every step of OASIS solicitation properly and in time seems like a good idea. An experienced consulting agency can help you submit federal contract solicitations and successfully win an award by avoiding multiple pitfalls involved in the process: fill-in forms correctly, provide accurate and proven self score, collect past performance evidence in time, resolve CONUS/OCONUS issues if any and many more.

Overall, diligent preparation and assistance of government procurement experts can end up being extremely profitable for your business. Features of the OASIS contract vehicle – 10 years performance period, no ceiling, MA-IDIQ – means there are reasons to compete with hundreds of other Offerors.