Like a real vehicle, a GSA Schedule requires maintenance or else, it could break down. While you can certainly maintain your GSA contract in-house, there is another option to consider; hire a GSA Schedule consultant. In this article we will review pros and cons of hiring a consultant for your GSA Schedule maintenance.
Check if you Qualify to be a GSA Contractor
Who are GSA Schedule consultants?
A GSA Schedule consultant is typically a firm or an agency that can provide assistance in obtaining, managing, and maintaining a GSA contract, as well as a number of supplementary services. In particular, GSA consultants:
Help you prepare documents for the General Services Administration application
Offer assistance in communicating with the GSA representatives
Negotiate prices on your behalf
Maintain compliance with GSA regulations (FAR)
Help clients with GSA Schedule maintenance
What is GSA Schedule maintenance?
Every GSA Schedule contract requires maintenance, but surprisingly, only a small number of contractors seems to be aware of this simple fact. "I am awarded, now let's call it a day, they would say". But the truth is: without maintenance you are at high risk of losing your hard-earned contract, or at least dragging out a miserable existence of a zero-sales GSA contractor.
What is GSA maintenance? Put this simply, it is a regular activity you need to perform to keep your GSA contract legitimate, compliant to GSA regulations, and profitable. There are dozens, if not hundreds of nuances you need to keep an eye on, including but not limited to:
Keeping pricelists and product catalogs up to date
Making sure documents are compliant with GSA standards
Reporting sales
Paying the Industrial Funding Fee
Managing TAA compliance
Managing labor categories and rates
Subcontracts reporting
Making modifications to the GSA contract
etc.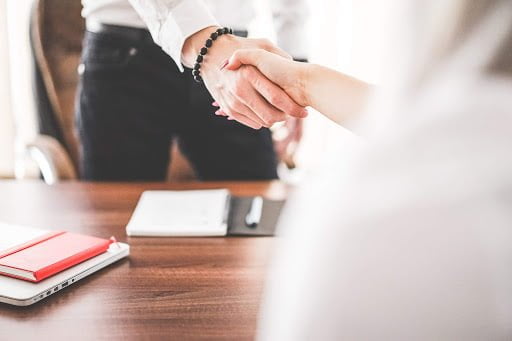 The GSA compliance checklist is really long, and it may require serious effort and investments of time and money to manage it. That is why hiring a GSA consultant for the GSA Schedule Maintenance could be a good idea after all.
How can a consultant help with GSA Schedule maintenance?
Among the entirety of GSA consulting agencies on the market, one can name two major types of GSA consultants: partial service GSA consultants and full service agencies. The first type consultants usually offer only a limited range of services, while the full-cycle GSA Schedule consultants also offer maintenance services.
Thanks to their experience with GSA contracting, a GSA consultant can help you make an informed decision during all GSA contracting processes. A consultant helps you with filling forms, composing and submitting documents that are compliant with GSA acquisition regulations, and communicating with the GSA procurement officers. Also, a consultant can help with sales reporting, which can be a great relief when you have an extensive product list or complex pricing. If you have subcontractors or you are a subcontractor yourself, an agent can also deal with subcontractor reporting.
The amount of GSA Schedule maintenance help from a GSA consultant you can leverage depends on qualifications and level of expertise of the consultant, and may include the following:
Keeping an eye on changes in Federal Acquisition Regulations and making necessary modifications to your GSA contract
Monitoring TAA compliance and fixing issues quickly as they arise.
Resolving possible terms and conditions issues that may require communication and negotiation with the GSA
Compiling sales reports and submitting them
Reviewing and accepting Mass Modifications
Updating your commercial practices
Keeping your GSA Advantage catalog and pricelist up to date
Managing cybersecurity requirements
Verifying employees through E-Verify system
Managing the Price Reduction clause compliance
Should you hire a consultant for GSA Schedule maintenance?
As a GSA services provider, we at Price Reporter, know very well that many companies struggle to maintain their GSA Schedule contracts strictly in-house. While GSA Schedule maintenance is probably doable with company's own resources, this often (too often!) leads to errors, discrepancies and other issues in submitted documents, missed due dates, compliance issues, and so on. And all of these can be avoided by delegating the burden of maintenance to a specialized firm.
On the other hand, hiring a third-party consultant for GSA maintenance is not free. Costs for maintenance vary across the market, but on average you can estimate them at $15,000-$30,000 per year. Is it worth it? It depends on the comparative costs you expect to spend in-house, and on the cost of fixing a potential issue. With a GSA consulting agency working for you, you can rest assured they got you covered whatever happens (within the scope of the contract, of course). Plus, thanks to the experience, an agency can easily avoid pitfalls and common mistakes, and make the entire maintenance procedure smoother and more efficient.
Overall, while hiring a GSA consultant to maintain your government contract is not necessary, the superfluity of various terms, regulations, documents, updates and legal changes, can quickly soak up all the available human resources of your company, resulting in low efficiency of the maintenance process. This in turn means your company poses a serious risk of getting their GSA contract cancelled. A dedicated GSA Schedule consultant can do the same faster, easier and more reliably.
Ok, but what if I won't maintain my GSA Schedule contract?
First of all, there are obligatory parts of the Schedule contract maintenance. For example, IFF is obligatory, and you are required to keep your GSA Advantage prices up to date. Failing to fulfill the necessary maintenance requirements will render your GSA Schedule contract invalid and cancelled.
However, managing all other parts of the government contract maintenance procedure is also vital. Imagine a situation: you are working with several government buyers and happily ship your products to them for a while. Suddenly, you receive a Notice requiring you to ensure TAA compliance of all your products or remove the non-compliant ones from the catalog, within 5 days Whoa! What's going on? What should I do? Help! This imaginary situation really happened back in 2016. And that is just one example. That is why it is so important to manage your GSA contract after the award, on a regular basis. If you don't, you are constantly at risk of losing your contract, or in the mildest scenario: lose some profitable opportunities.
Conclusion
Surely, you are not ready to give up all the hard work you have done to acquire your GSA Schedule. If so, maintenance of your contract is a must. And the real question is whether you are willing to do all necessary maintenance in-house or hire a GSA consultant. If you adhere to the second option, please don't hesitate to contact Price Reporter. We will gladly provide our GSA consulting services to you.